THE BEST MANAGED WEB HOSTING
We provide real 24/7 technical support to all our clients. Simply send in a support ticket and we'll get right back to you as soon as possible.
Our servers are optimised to give the best performance to your website, which will make your website load faster.
With our website hosting services, you get an amazing one click installer with over 100+ popular scripts such as WordPress, Joomla, Magneto and others too.
Efficiently unleash cross-media information without cross-media value. Quickly maximize timely deliverables for real-time schemas.
Transferring from another Direct Admin or cPanel host? We're happy to migrate your site for free. Your emails and your site's files and settings will all be intact.
Restorable weekly & monthly backup on cloud server keep your data secure
Our affordable shared web hosting plans give you access to fast, rock-solid web hosting with great uptime and steller support.
Our white-label reseller platform enables you to build a hosting business using your own brand, packages, and pricing structure.
Designed with maximum performance and reliability, our virtual server plans offer more power for mission critical sites.
We love fast websites just like you do. To give your site that extra speed boost, we use high-performance pure solid state drives (SSD) on all of our servers.
We are offering the Direct Admin in linux hosting which is user friendly control panel. You can manage and create your files, database and e-mail ids, etc.
All websites are provided with free SSL certificates powered by Let'sEncrypt. We also provide a full line of premium certificates.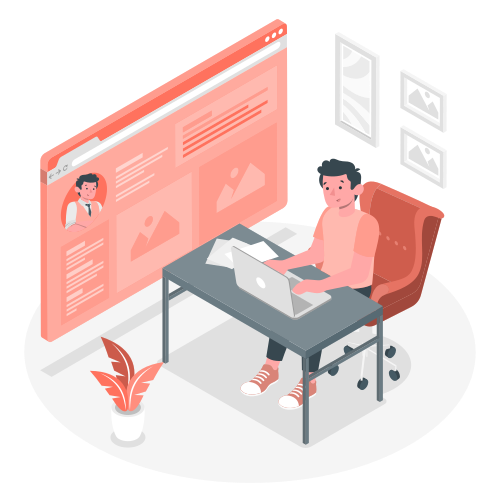 Frequently Asked Questions
Questions regarding our service. Alternatively, connect with us via email, live chat, phone or other support channels.
Shared and Reseller hosting accounts are provisioned immediately upon successful payment and automated fraud check completion. The system may take up to 30 minutes to deploy your VPS and send the welcome email. Dedicated servers are generally delivered in 12-24 hours.
We have tied up with Razorpay as our payment processor. We accept credit card (UPI, Visa, MasterCard, Discover & American Express) as well as PayPal.
Yes, we provide free migrations from supported control panels and we offer professional services paid migrations for any custom needs. Once you receive the welcome email please submit a support ticket through our support portal and we will be glad to assist you.
Yes, you can upgrade your account at anytime. Please email us at adhavahost@gmail.com with your customer ID and we will take care of your request. Please note: once your plan is upgraded you can not request a downgrade of the same plan till the end of current billing cycle.
No, we DO NOT allow hosting/uploading/linking to any adult, warez or illicit sites or content. please see our AUP for permissible and non-permissible content.
Unfortunately we do not allow this. Using your account as backup storage or file archive will get your account suspended. Shared hosting accounts may only be used to serve websites and files that are part of your websites (e.g., images and media files, downloadable files).