Dynamic Numeric Sender ID
Dynamic Numeric Sender ID
Dynamic Numeric Sender ID
Dynamic Numeric Sender ID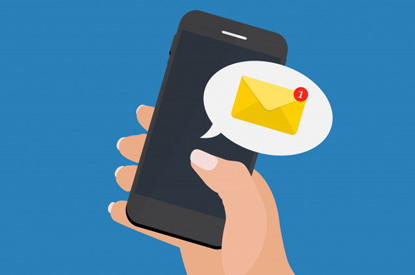 A promotional SMS is a message sent by a brand to prospects and customers informing them about promotions, discounts, and offers. Marketers run promotional campaigns to increase customer engagement and rocket sales. SendPulse allows you to create branded subscription forms, automate SMS sending, and personalize the messages for better performance.
Are intended for marketing, publicity and brand promotion of the products and services. As per TRAI guidelines, these SMS can be sent only to the Non DND numbers in a time span of 9 AM to 9 PM.
Promotional SMS The main features of the Promotional SMS panel are:
Be it One-to-many or One-to-one, send bulk SMS in one go.Ability to upload files of various.Format like csv and schedule delivery on some future date & time.Group your contacts on specific criteria to do focus messaging.Create templates for repetitive messaging.Check status of any campaign and access various reports for analysis.
Key features of Promotional SMS:
Businesses cannot send promotional SMS to Do not disturb (DND) customers.
SMS can be delivered between 9 am to 9 pm only.
SMS is sent with only a 6 digit numeric sender ID. Eg: DM-123456
Example of promotional SMS:
 Buy 1 and get another at 50% off!
 Super discount available for TODAY only.
USES OF PROMOTIONAL MESSAGES
 Product offers
 Discount coupons
 Special deals
 Festive bonus
 Sales
 Brand promotion
 Gift coupons
 Seasonal sales
 Alerts
 Health care Industry
 Banking & Finance
 Advertising
 Insurance Industry
 Social Networking
 Education Industry
 E-Commerce
 Enterprise Solution