Support Multiple Languages
Support Multiple Languages
Support Multiple Languages
Support Multiple Languages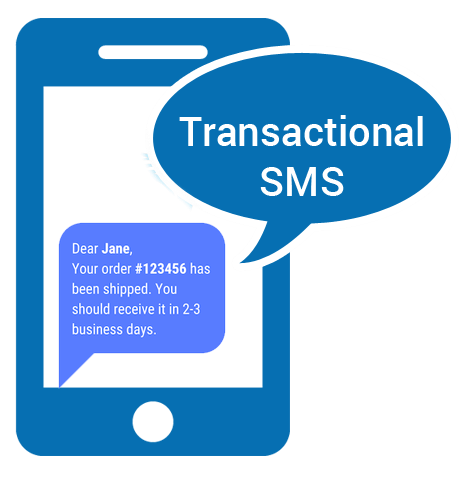 Transactional SMS is used for the purpose of notifying customers regarding important updates, alerts, urgent messages and similar other informative texts. This route cannot be used for sending promotional and marketing SMS. Messages from Transactional route will reach both the DND and NonDND numbers 24/7.
Transactional SMS is a message sent by businesses (via aggregators) to their customers to send vital information. This message includes order confirmations, alerts, OTPs, debited or credit notifications from your bank account are the most common types. These messages are sent to only registered numbers.
Bank or financial institution or insurance company or Credit Card Company or depositories registered with Securities and Exchange Board of India or Direct to Home Operators.Airlines or Indian Railways or its legal organizations to its customers regarding travel schedules, ticket booking and reservation.
Information from a registered informative institution to its students or their parents or guardiansInformation sent by a registered company to its employees or agents or to its customers relating to services or goods to be delivered to such customers.
Transactional SMS means a message containing only:
Information sent to its customer(s) by the Bank or financial institution or insurance company or credit card company or Access Provider pertaining to the account of that customer(s).
Information given by Airlines or Indian Railways or its authorized agencies to its passengers regarding travel schedules, ticket booking and reservation.
Information from a registered educational institution to parents or guardians of its students.
Any other message as may be specified by the Authority, from time to time as "Transactional message".
Later TRAI allowed few more services under the transactional SMS category like:-
Messages sent by companies to their employees.
Messages sent by the companies to their customers informing about their account status, shipping status, etc. However, these messages should not contain any promotional content.
Messages sent from a machine (after some algorithmic calculations) like a user received a message, the machine stopped working i.e. Machine-to-Person.
Customers explicitly asked for the information.
Customer registration information, registration or validation codes, etc. sent by websites.
Key features of Transactional SMS:
Businesses can send transactional SMS to Do not disturb (DND) customers.
SMS can be delivered 24/7 without any time restrictions.